THE COMPANIES' GROUP ARE TECHNICALLY AND COMMERCIALLY STRUCTURED IN ORDER TO ENCOUNTER EACH SPECIFIC JOB IN THE PASSIVE FIRE PROTECTION SECTOR.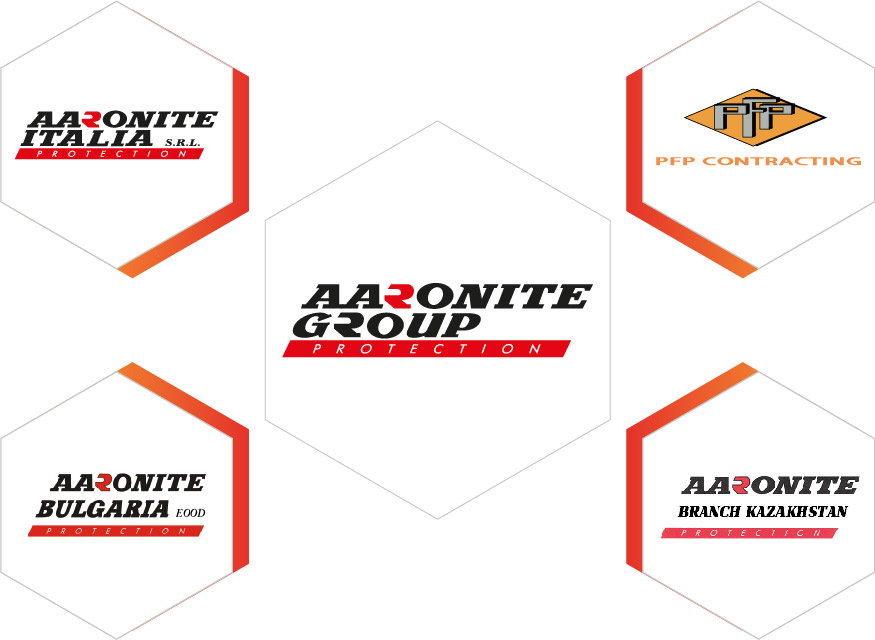 Aaronite ITALIA S.R.L. over the years it has grown and is structured to meet the needs of the market in terms of organization, logistics and commercial decisions, by setting up companies in other EU countries and outside the EU. Aaronite GROUP, today, includes companies active in the field of protective anti-fire treatments, using the most advanced technologies ensuring competencies, professionalism, quality standards in full compliance with operator safety and the environment.
We believe that our greatest resource is represented by considerable experience, knowledge, professional resources and know-how.
AARONITE GROUP TODAY CLAIMS AN EXTENSIVE LIST OF:
References for works performed in Italy and abroad
Application licenses
Equipment/machines for application of all materials in the execution of all aspects of work to be performed
Financial and economic stability
Operators trained and qualified in: application, quality, safety and professionalism